TALLAHASSEE - The Florida Pharmacy Association is pleased to announce the election of FPA Regional Directors for 2019-2021. The election for Regions 1, 3, 5, 7 and 9 concluded on Thursday, January 31, 2019. The election for Regional Directors for area 2, 4, 6 and 8 will begin this fall. Regional Directors serve on the FPA Board for two year terms.
Regional Directors serve as the principle liaison between the Florida Pharmacy Association and the particular FPA Unit Associations that are represented within a given region of Florida. Regional Directors will serve 2 years on the FPA Board of Directors.
Regions are determined geographically based upon equal numbers of pharmacists residing in areas of Florida. Current regional Board members serving until July of 2020 include Neil Barnett (Region 1 - Jacksonville), Cheryl Rouse (Region 4 - Orlando), Barbara Beadle (Region 6 - Palm Bay) and Ramy Gabriel (Region 8 - Miami). Also serving on the FPA Board for 2019-2020 is Pharmacist Technician Julie Berger and incoming FSHP president William Kernan who will be joining Board Chair Angela Garcia, Speaker of the House Gary Koesten, President David Mackarey and Joseph Scuro serving as FPA president elect.

# # #

ABOUT THE FLORIDA PHARMACY ASSOCIATION
The FPA is a state wide professional pharmacy organization working to unify and strengthen the voice of pharmacy while advancing pharmacy practice through education, advocacy collaboration, and relationships.


Preston McDonald
Region 1 - Escambia, Santa Rosa, Okaloosa, Walton, Holmes, Washington, Bay, Jackson, Calhoun, Gulf, Gadsden, Liberty, Franklin, Leon, Wakulla, Jefferson, Madison, Taylor, Hamilton, Suwannee, Lafayette, Dixie, Gilchrist, Columbia, Baker, Union, Bradford, Alachua and Levy Counties

Larry Alaimo
Region 3 - Citrus, Hernando, Pasco and Pinellas Counties

James Alcorn
Region 5 - Hillsborough and Polk Counties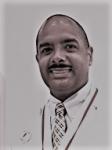 Paul Delisser
Region 7 - Hendry, Lee and Palm Beach Counties

Mitchell Levinson
Region 9 - Broward County